Regular price
$99.99 USD
Sale price
$74.94 USD
Unit price
per
Sale
Sold out
Inspired by Mariot Hotel
Introducing "5th Ave" Essential Oil:

Immerse yourself in the opulent world of "5th Ave" essential oil, a fragrant masterpiece that evokes the essence of sophistication and urban elegance. This meticulously crafted blend is a sensory journey through the bustling streets of Manhattan, capturing the essence of a chic and cosmopolitan lifestyle.

**Top Notes:**
*Violet, Iris, Cardamom*

At first inhale, "5th Ave" unveils its top notes, where the soft and powdery elegance of violet and iris dances with the exotic allure of cardamom. These initial impressions are like a stroll down the luxurious avenues, where posh boutiques and fashionable individuals intersect.

**Middle Notes:**
*Cedar, Leather, Papyrus*

As you delve deeper into the heart of this fragrance, you encounter the heartwarming embrace of cedar, the sensual richness of leather, and the rustic charm of papyrus. These middle notes are a tribute to the city's diversity, offering a blend of natural and urban elements that represent the many facets of city life.

**Base Notes:**
*Sandalwood, Amber*

Finally, as "5th Ave" dries down, it reveals its enduring soul through the warmth of sandalwood and the golden radiance of amber. These base notes encapsulate the essence of New York's timeless allure, like the city's iconic skyline illuminated by the setting sun.

Intricately layered and exquisitely balanced, "5th Ave" essential oil is a harmonious symphony of scents that captures the spirit of a bustling metropolis, where luxury and culture intertwine. Elevate your senses and experience the cosmopolitan charm of "5th Ave" in every drop of this extraordinary fragrance oil.
Share
View full details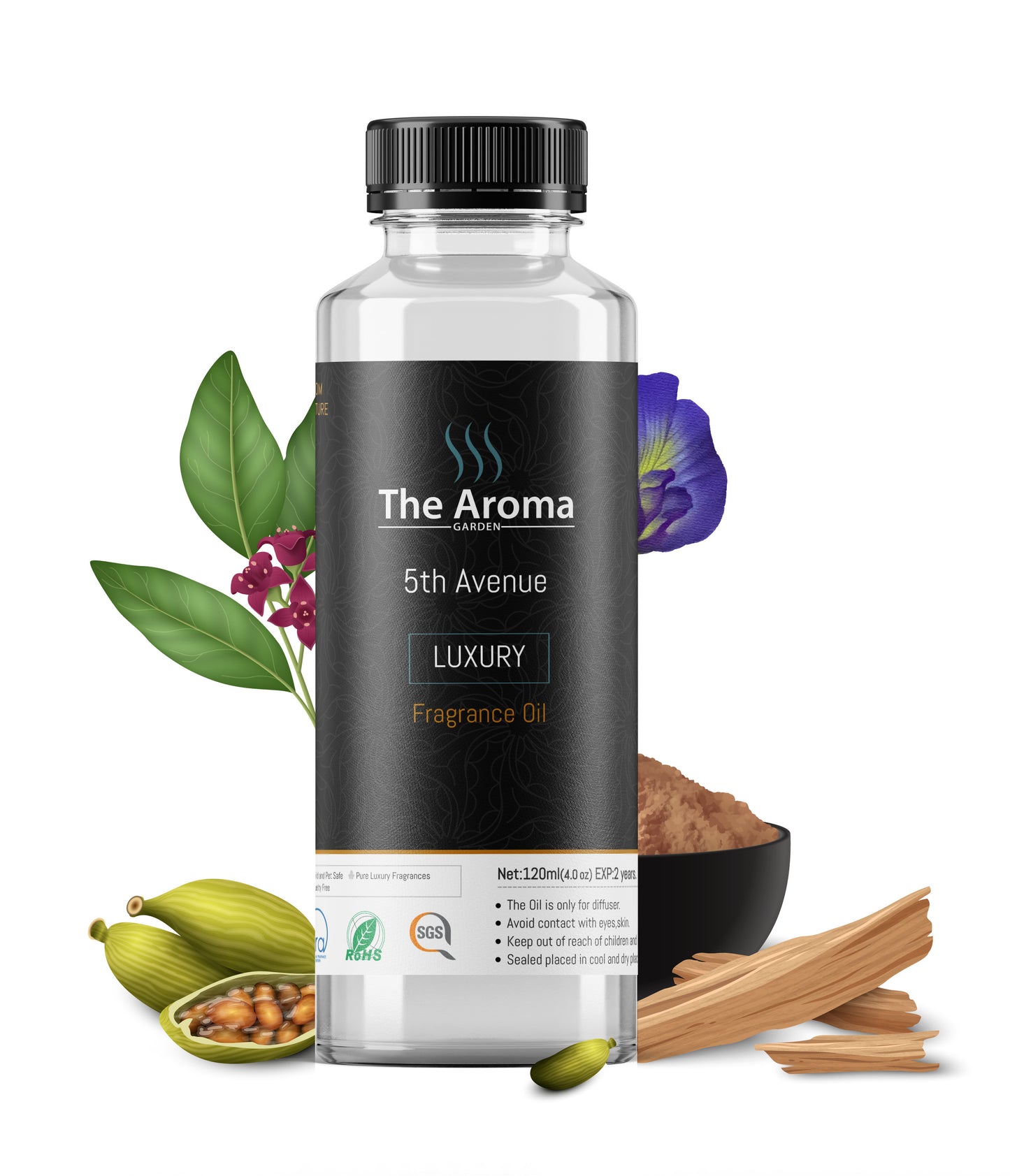 Love it
Makes you want to smell it endlessly. Definitely 5 star
Wow
the 5th ave is really amazing. i cant even describe it by words.
Like out of this world
Feelings feelings. This oil amazes my guests everytime. It is sooo good. Ty Aroma Garden.