Regular price
$1,299.94 USD
Regular price
$1,679.94 USD
Sale price
$1,299.94 USD
Unit price
per
Sale
Sold out
PRODUCT FEATURES


**1. Extensive Coverage**
Easily infuse fragrance throughout spaces of up to 3,000 square feet with the Garden Pro 8000's HVAC system connection, ensuring a delightful scent experience that reaches every corner.
**2. Built-In Fan for Even Distribution**
Achieve consistent and uniform scent dispersion with the integrated fan of the Garden Pro 8000, ensuring that every part of your space enjoys the fragrance without any missed spots.
**3. Residue-Free Scenting**
Say goodbye to residue-creating, unnatural substances, and sprays. The Garden Pro 8000 ensures a clean and residue-free scenting experience, preserving the pristine environment of your space.
**4. Safety First**
Rest easy knowing that this scent diffuser is safe for pets, children, and delicate artwork. Garden Pro 8000 is designed with a focus on safety to provide peace of mind for all occupants.
**5. Customizable Scenting Schedule**
Take control of when and how your space is scented with the programmable weekly timer of the Pro 8000. Set up to five unique operating periods, allowing you to tailor the scenting experience to your specific needs.
**6. Compact Design**
Garden Pro 8000 boasts a sleek and space-saving design with dimensions of 10 ¼ x 6 ½ x 7 ½ inches, seamlessly blending into any environment.
**7. Adjustable Scent Intensity**
Fine-tune your scent experience with the adjustable Scent Intensity feature of the Pro 8000, allowing you to adapt the fragrance strength to your preference with Power Mode.
Share
View full details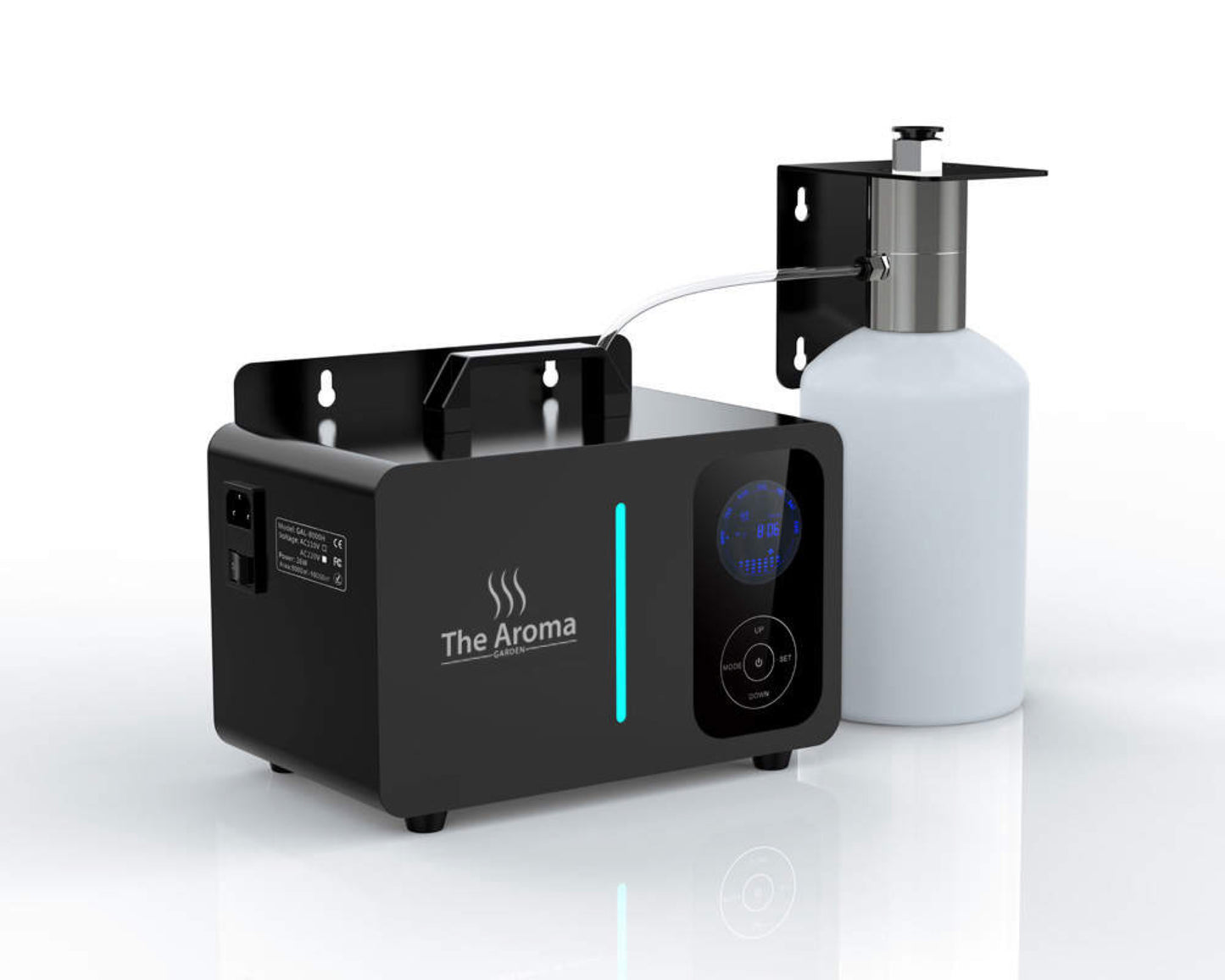 Love it. the whole house smells like My Vegas penthouse.
Testing my machine today it is great. Love the Sunset Breeze. Its addictive 💜
Excellent machine
Good quality machine. Had a bit of a struggle with the app but it was fixed after speaking with cs.