Regular price
$99.94 USD
Sale price
$74.94 USD
Unit price
per
Sale
Sold out
Inspired by Ritz Carlton Hotels
Introducing Mysterious Romance Essential Oil, an aromatic potion that encapsulates the enigma and passion of a hidden, ephemeral love affair. This fragrant jewel opens with the vibrant and refreshing notes of green, mingled with the sweet, juicy allure of melon, conjuring images of secret gardens bathed in the first light of day, where every leaf whispers tales of unseen, fleeting rendezvous.

The journey continues through a heart brimming with the sumptuous essence of raspberry, entwined with the delicate whispers of lily of the valley, intoxicating jasmine, and the breezy elegance of freesia. This floral symphony paints the air with a poetic dance of blossoms, evoking visions of enchanted meadows where flowers bloom in the moon's soft embrace, whispering secrets of clandestine trysts and timeless allure.

Concluding this olfactory tale, the base unveils a harmonious blend of sweet notes cradled in sensual musk and comforting balm, wrapping the senses in a soft, intimate embrace. It's like a lingering kiss under the stars, a gentle reminder of the passionate, hidden encounters that unfold in the embrace of the mysterious night.

Mysterious Romance is more than an essential oil; it is an artistic expression of hidden loves and untold passions, a symphonic dance of scents inviting you to delve into the realms of the unseen and the romantic. For those who desire a fragrance imbued with allure, passion, and enigma, Mysterious Romance is a whispering muse, a delicate key to unlock the doors to a world of aromatic romance and mystery.
Share
View full details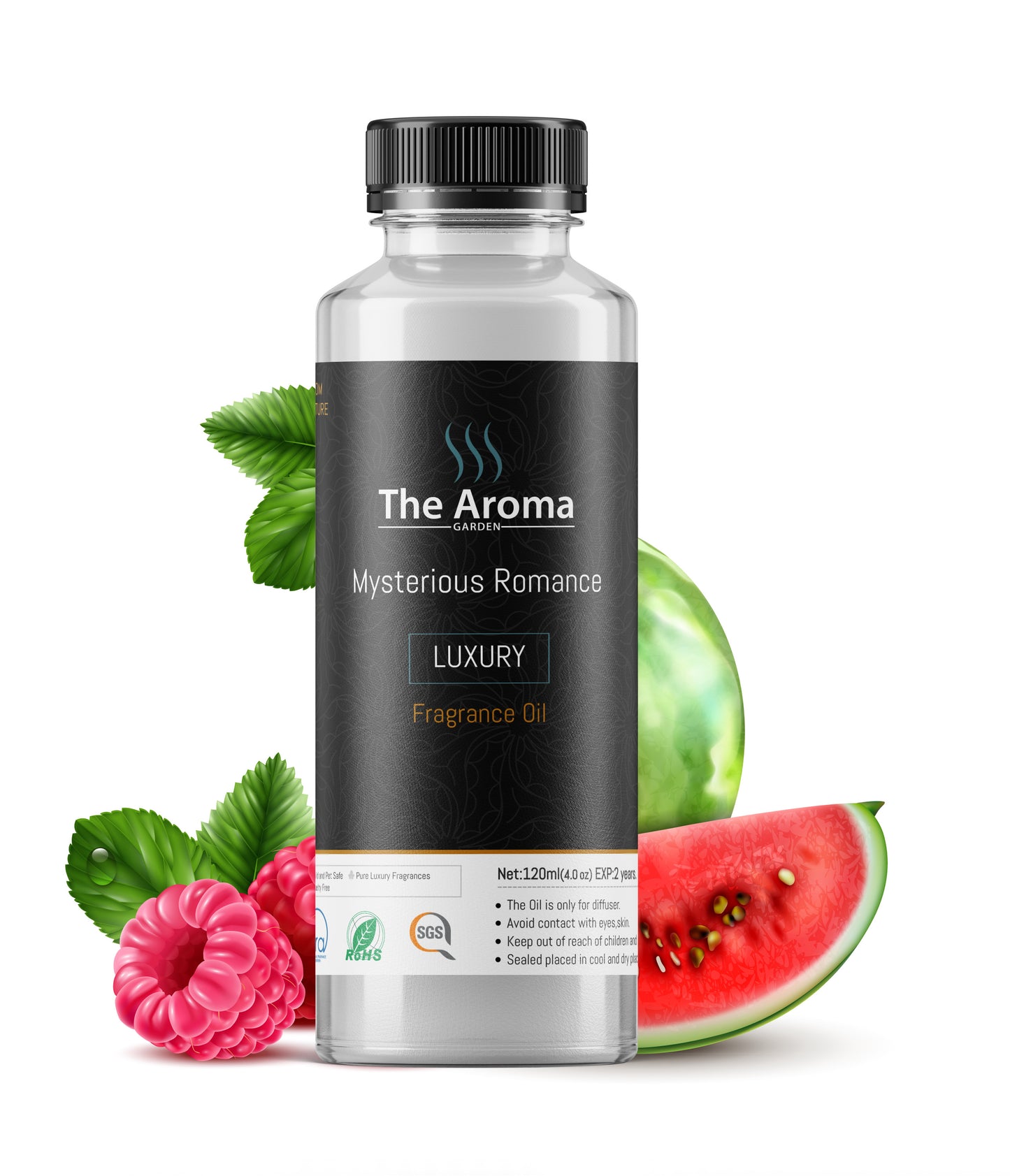 Smells really good
Very ambient and delicate scent. i don't like the ones which overpower. definitely an impressive scent for my guests.