Regular price
$1,115.94 USD
Regular price
$1,599.94 USD
Sale price
$1,115.94 USD
Unit price
per
Sale
Sold out
**1. Commercial Quality**
Imagine effortlessly filling spaces as large as 3,000 square feet with the soothing scents of the Pro-5000. Thanks to its HVAC system connection, it ensures that every nook and cranny is enveloped in delightful fragrances.

**2. Consistent Scent Distribution**

With the built-in fan, the Pro-5000 guarantees a consistent and even dispersal of fragrance. No need to worry about any areas missing out on the wonderful aromas.

**3. Clean Scent Experience**
Bid farewell to messy residue and artificial sprays. The Pro-5000 offers a clean and natural scenting experience, maintaining the purity of your surroundings.

**4. Safety for All**
Rest assured knowing that this scent diffuser is safe for your pets, children, and valuable artwork. The Pro-5000 prioritizes safety to bring peace of mind to everyone in your space.

**5. Personalized Scenting Schedule**
Take charge of when and how your space is scented with the Pro-5000's programmable weekly timer. Customize up to five distinct operating periods to tailor the scent experience to your specific desires.

**6. Wall-Hanging or Space-Saving Design**
The versatile Pro-5000 can be either wall-hung or placed on a flat surface. Its sleek design, measuring approximately 13.8 x 10.2 x 17.9 inches (35 x 26 x 45.5 cm), ensures it seamlessly blends into any environment.

**7. Scent Intensity Control**
Adjust your scent experience to perfection using the Pro-5000's Scent Intensity feature. Fine-tune the fragrance strength to match your preferences, all with the convenience of Power Mode.

**8. Sturdy and Reliable**
Built to last, the Pro-5000 is not only efficient but also durable, weighing approximately 19.84 pounds (9 kg). It's designed to provide long-lasting fragrance solutions for your space.
Share
View full details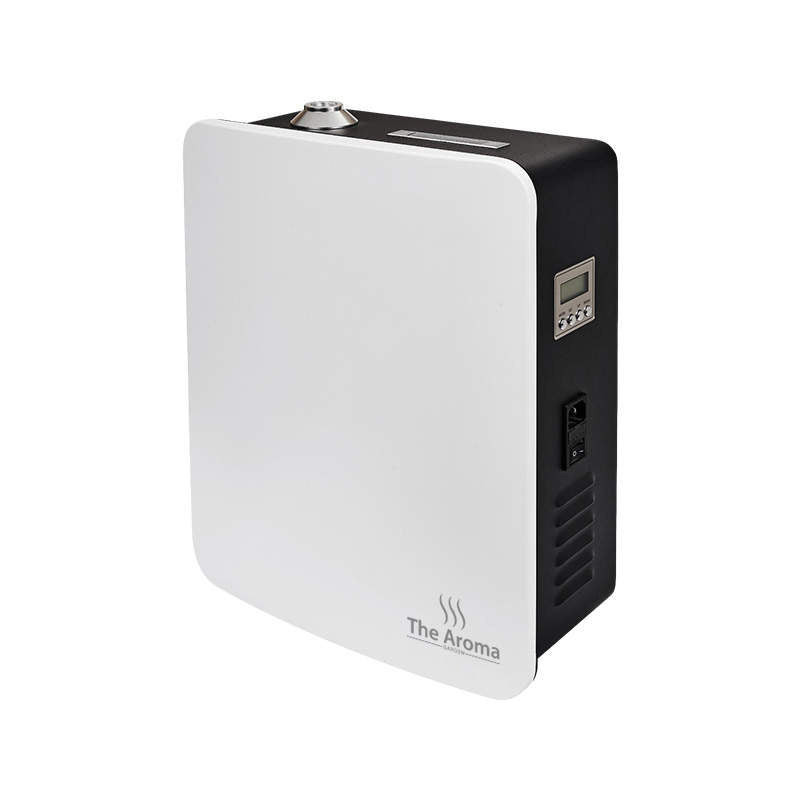 Solid quality machine
I recommend this machine.
Good Service Ty
Worked with James and the quality of scents are out of this world