Regular price
$99.94 USD
Sale price
$74.94 USD
Unit price
per
Sale
Sold out
Inspired by Aria Hotels
Introducing Sunset Breeze Essential Oil, a radiant blend that captures the ephemeral beauty and tranquility of sunsets and the gentle whisper of the evening breeze. This enchanting concoction commences with the uplifting and rejuvenating top notes of zesty orange, refreshing verbena, and cool mint, illustrating the myriad colors painted across the sky as the sun begins its descent, painting the ambiance with refreshing and revitalizing whispers.

As the journey transcends into the heart of the fragrance, a delicate floral symphony of lily of the valley and jasmine unfolds, evoking the serene elegance of twilight gardens where flowers bloom in the soft, golden embrace of the departing sun, whispering secrets of the day's end in their sweet, aromatic breaths.

Drawing the journey to a close, the base notes reveal a harmonious blend of warm amber and sensual musk, enveloping the senses in a comforting, velvety embrace, like the gentle hug of the evening breeze whispering tales of the sun's final bow, leaving a lingering kiss of nocturnal warmth and mystery.

Sunset Breeze is not merely an essential oil; it is an olfactory masterpiece, a harmonious dance of captivating notes that invite you to experience the sublime beauty and peaceful resonance of a sunset's embrace. For those seeking a fragrance that whispers the poetic elegance and tranquil charm of the evening, Sunset Breeze promises to be a luminous addition to your essential oil collection.
Share
View full details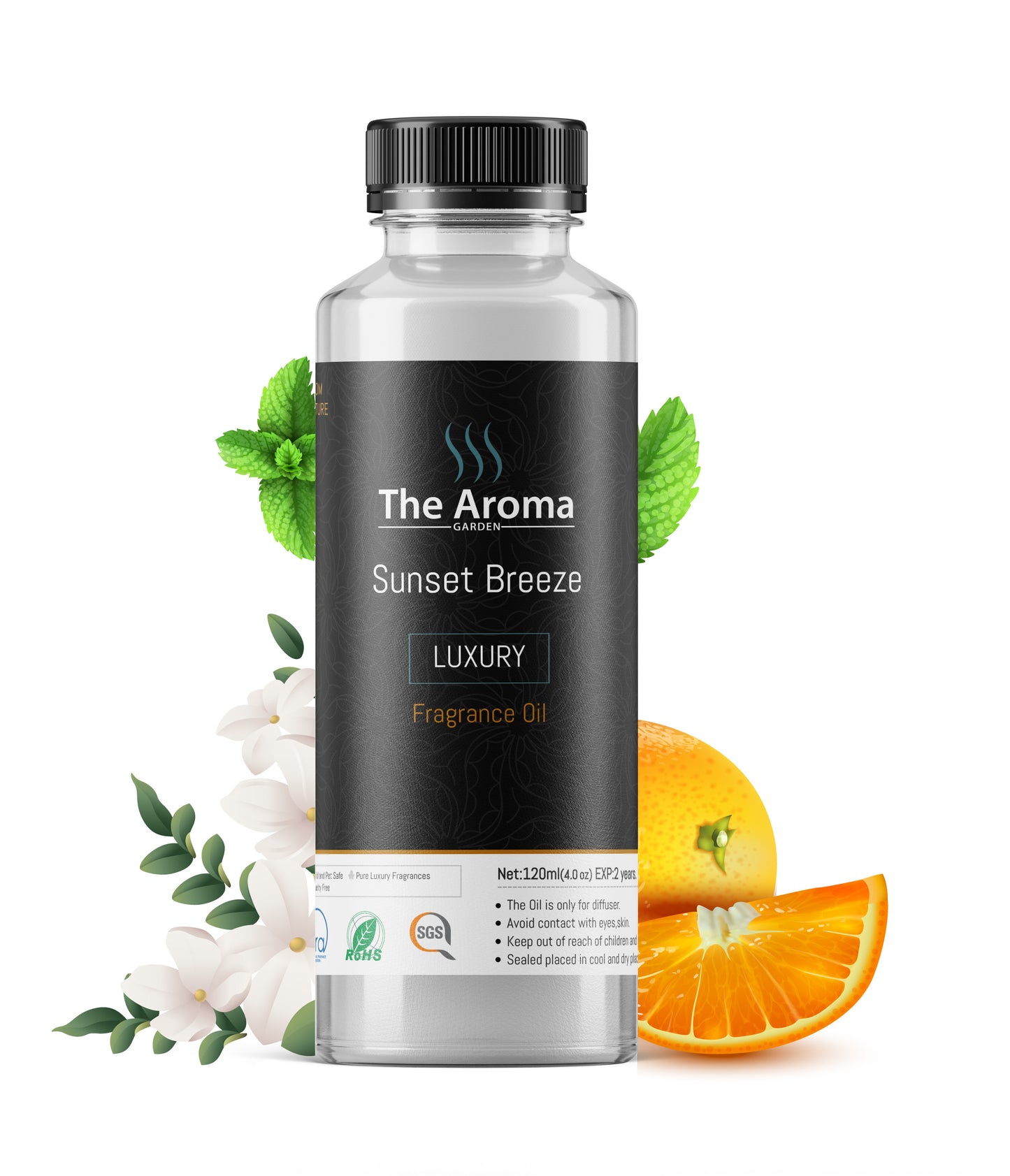 Amazing 💜💜💜
I went through my last bottle of 5th avenue which also amazing but sunset is just what i need. i hope you don't discontinue this amazing scent.